MINI SAMURAI
Our Mini Samurai's are the pride of our gym, this is our Kids class for ages 5 – 12. These classes are delivered in two separate classes; a Brazilian Jiu Jitsu (BJJ) class and a Muay Thai class. Presented in a neat little package for our most valuable members.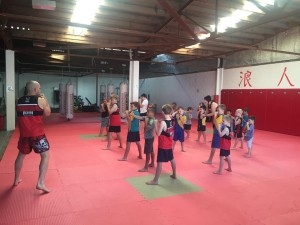 The Mini Samurai's develop confidence, leadership, discipline, fitness and a growing knowledge of the martial arts within this class. They are encouraged to ask questions and to answer them within the class and are constantly learning new techniques.
Discipline is highly important to the development of children and we believe that training in the Mini Samurai's class is a great way to encourage kids to find their "way" while learning great skills.