KICKFIT
CARDIO CLASSES AND BOOTCAMPS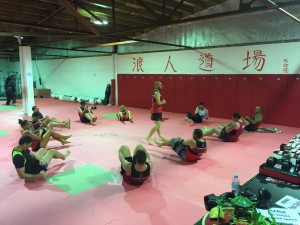 KickFit is our cardio bootcamp style classes with a Ronin Academy flair. These classes include cardio based training with a focus on high intensity short periods of exercise followed by short rest periods to gain fitness in the shortest possible time. We believe that not all exercises are for everyone and cater our classes so that all members get what they need (not necessarily what the want).
These classes are conducted by qualified Personal Trainers and are always monitored for the safety of members.
Private 1 on 1 lessons are always available with one of our qualified staff.